(Taipei - Taiwan) Recently, Elmor, the world-renowned Swedish overclocking enthusiast overclocked the MSI R7970 Lightning graphics card to set a new world record with a GPU clock rate of 1800MHz. This new record is 94.5% higher than the default GPU clock of the HD 7970! The record-breaking overclock was made possible through MSI's Unlocked Digital Power Architecture on the R7970 Lightning. The Unlocked BIOS removes all limits with one press of a button, and Digital PWM Controller enables more precise voltage adjustments while the strengthened power supply design greatly boosts the overclocking potential making extreme overclocking easier for everyone. The industry-leading, patented "GPU Reactor", MSI's unique GPU power supply technology, also helps reduce power noise and greatly improves overclocking stability! The R7970 Lightning is simply the ultimate graphics card born for breaking world records!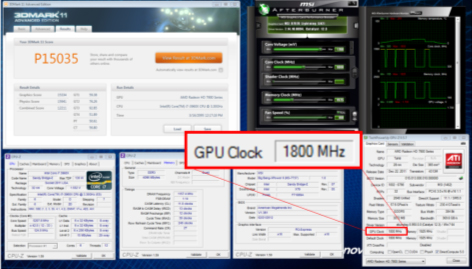 Swedish overclocking enthusiast, Elmor, sets a new world record with a GPU clock rate of 1800MHz using the R7970 Lightning.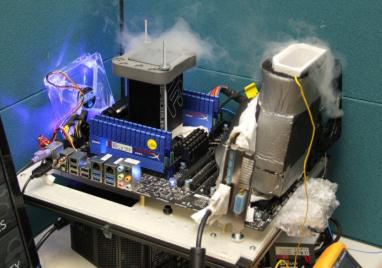 R7970 Lightning is the best gear to break world records!!
More information about the R7970 Lightning, please visit: http://event.msi.com/vga/lightning/
For the video of R7970 Lightning, please visit: http://www.youtube.com/watch?v=MvOFQYGbXSY