[Ta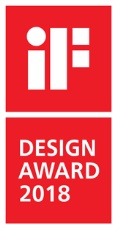 ipei, Taiwan] Dikenal sebagai Oscar dalam bidang desain, iF Design Awards mewakili yang terbaik dari yang terbaik. Penghargaan ini menghadirkan para ahli yang menyeleksi produk dan entri yang menyandang label iF. Tahun ini, 63 juri internasional menilai 6,402 entri dari 54 negara. Setelah menjalani proses pengujian dan penjurian yang melelahkan, juri akhirnya menentukan pemenangnya. Memenangkan empat iF design award tahun ini, merek gaming terkemuka MSI tampak menonjol dalam kompetisi ini.
Produk yang berhasil menang adalah Laptop Gaming MSI, MSI backpack VR ONE PC, MSI motherboard X299 TOMAHAWK AC, dan MSI server X1000. "Ini adalah penghargaan yang luar biasa bagi MSI untuk sekali lagi diakui oleh iF Design Award yang bergengsi. Kami sangat bangga dan bersyukur sudah menjadi bagian dari acara ini yang mendorong kemampuan konsep dan desain lebih maju dengan produk gaming kami," kata Sam Chern, MSI Global Marketing Assistant Vice President.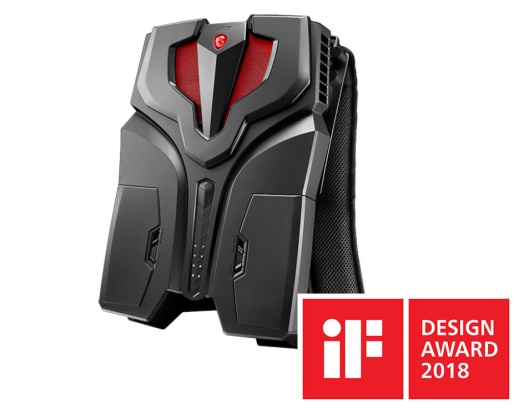 MSI VR ONE BACKPACK PC
VR One, menggambarkan kontur tubuh manusia, membawa konsep inti dari desainnya sendiri. Untuk kenyamanan dalam mengganti baterai, bagian baterai dirancang agar bisa dipasang dari segala arah. Untuk lebih meningkatkan kenyamanan pengguna, backpack VR One dirancang dengan dukungan bingkai ergonomis khusus, memastikan kontak yang kokoh dengan punggung dan di waktu yang sama ada memastikan adanya ruang udara yang cukup untuk mengurangi panas dari VR One. Ditenagai dengan teknologi gaming terbaru dan sistem pendingin yang unik untuk memperpanjang sesi permainan, VR One Backpack PC memberikan Anda pengalaman MR/VR yang tak terbatas bahkan sebagai penggunaan bisnis.
MSI X299 TOMAHAWK AC MOTHERBOARD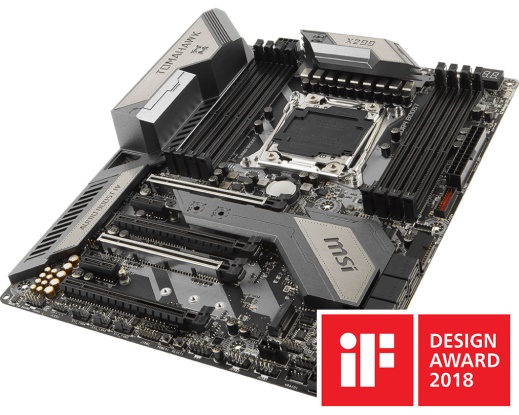 Dirancang berdasarkan desain pemenang iF award dari TOMAHAWK yang asli, TOMAHAWK X299 yang baru dengan sempurna menggambarkan evolusi motherboard MSI generasi berikutnya. TOMAHAWK X299 menunjukkan kekuatannya melalui heatsink stainless steel dan desain MSI Steel Armor, yang membuat motherboard high-end bertahan pada sesi game apapun. X299 TOMAHAWK juga mencakup M.2 Shield FROZR eksklusif, sebuah desain untuk melindungi pelepasan termal pada SSD M.2. Belum lagi Turbo U.2 dengan Steel Armor dan USB tipe C yang dapat memaksimalkan performa perpindahan data untuk sistem Anda melalui semua jenis koneksi.
MSI X1000 ENVIRONMENT-IoT GATEWAY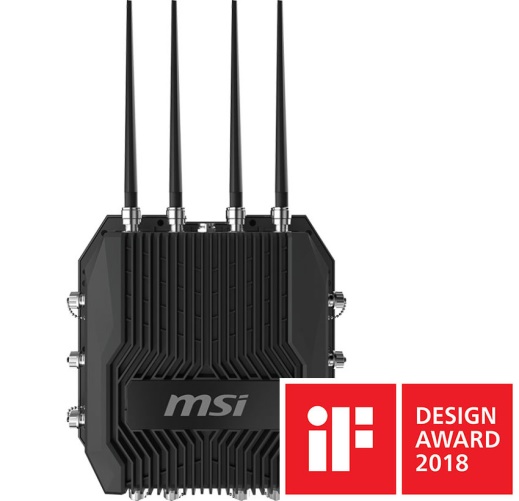 X1000 memiliki citra yang inovatif dan kuat melalui outline Octagonal dengan warna perak abu-abu gelap. Logo perusahaan terlihat dengan jelas di bagian depan untuk menonjolkan citra perusahaan. Desain pendingin model sirip yang kreatif bukan hanya untuk dekorasi saja, tapi juga memungkinkan aliran udara termal yang lebih baik dan area disipasi panas yang lebih besar. Terakhir, karakteristik fisik dengan cat keramik meningkatkan efisiensi disipasi panas. Desain belakang X1000 juga memadukan desain fungsional dan dekoratif secara bersamaan. Karena dapat dipasang di luar rumah, fillister yang ada di bagian tengah dan saluran drainase di kedua sisi kiri dan kanan diimplementasikan untuk mengalirkan air.
MSI GAMING: https://www.msi.com/
MSI Facebook: https://www.facebook.com/MSIGaming
MSI Instagram: https://www.instagram.com/msigaming/
MSI YouTube: https://www.youtube.com/user/MSIGamingGlobal
MSI Twitter: https://twitter.com/msitweets/
Langganan MSI RSS Feeds melalui https://www.msi.com/rss untuk berita terbaru dan informasi produk lainnya.
About MSI GAMING
As a world leading gaming brand, MSI is the most trusted name in gaming and eSports. We stand by our principles of breakthroughs in design, the pursuit of excellence, and technological innovation. Integrating gamers' most coveted extreme performance, realistic visuals, authentic sound, precise control and smooth streaming functions into its gaming rigs, MSI frees gamers from tedious trial and error and pushes gaming performance beyond limits. The determination to surpass past achievements has made MSI a 'True Gaming' brand with gaming spirit throughout the industry! For more product information, please go to https://www.msi.com/
●All rights of the technical, pictures, text and other content published in this press release are reserved. Contents are subject to changes without prior notice.