MSI Brand Pertama Yang Sudah VR Ready
Memimpin Dunia dengan One Click to VR di COMPUTEX 2016
Latest Update: Wed, 01 Jun 2016
Alami VR dengan MSI Gaming Desktops, Motherboards & Graphics Cards di Booth #M0810 di Taipei World Trade Center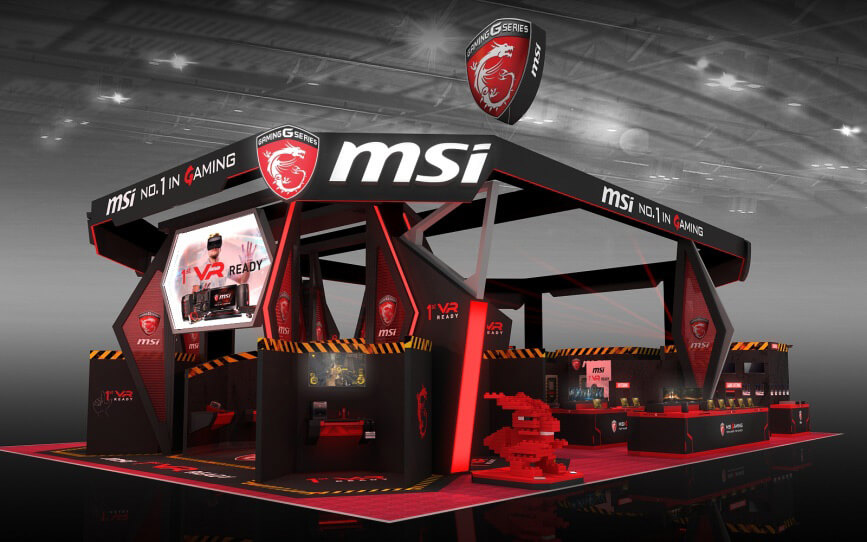 [Taipei, Taiwan] MSI, brand pertama yang sudah VR ready dan produsen pemimpin di dunia untuk produk-produk high-end gaming dan eSports, menghadirkan pengalaman virtual reality yang sangat nyata di ajang pameran komputer terbesar di Asia, COMPUTEX TAIPEI 2016, dengan beberapa pilihan produk seperti MSI Gaming series desktops, motherboards dan graphics cards, bersamaan dengan itu adalah HTC Vive VR headset. Untuk menikmati dunia VR yang luar biasa ini, MSI menyediakan produk-produk dan solusi VR ready yang berkinerja tinggi yang sudah di sertifikasi oleh HTC dan sepenuhnya kompatibel dengan Vive.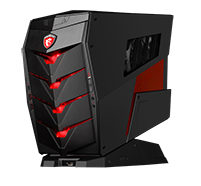 MSI Aegis Series Gaming Desktop PC & TheBlu
Memenuhi kebutuhan sistem high-end dari gamer-gamer VR, MSI baru-baru ini meluncurkan Aegis Series Gaming Desktop PC-nya. Hadir dengan desain eksklusif, Aegis Series Gaming Desktop PC menyediakan pengalaman gaming luar biasa untuk game-game VR. Tahun ini di booth zona demo VR MSI yang ada di COMPUTEX, para tamu diundang untuk mengalami pengalaman game VR terbaru dari TheBlu menggunakan Aegis. Game 1, Reef Migration: Pengunjung akan menyaksikan migrasi bawah laut yang luar biasa dari sisi batu karang. Game 2, Luminous Abyss: Pengunjung dibawa kedalam daerah paling dalam dari laut untuk menemukan dunia penuh warna dari bagian laut terdalam.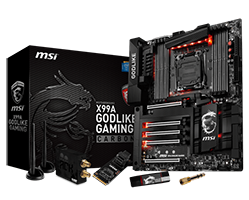 MSI X99A GODLIKE GAMING CARBON Motherboard & The Lab
Motherboard X99A GODLIKE GAMING CARBON yang mendapatkan Taiwan Excellence Award untuk sisi teknisnya yang sangat inovatif dan desain yang unggul. Kali ini di booth zona demo VR MSI, para gamer dipersilahkan untuk mencoba game VR yang keren dan intens, Xortex yang dikembangkan oleh The Lab dari Valve menggunakan motherboard X99A GODLIKE GAMING CARBON. Apakah kalian bisa menguasai game Xortex? Datanglah dan gabung dengan kami untuk mengalami dunia virtual reality yang sangat luar biasa.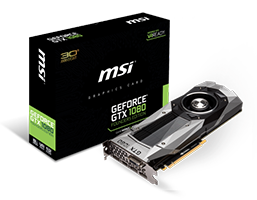 MSI GeForce® GTX 1080 Founders Edition Graphics Card & MSI Electric City
Kinerja dari kartu grafis GeForce® GTX 1080 Founders Edition secara luar biasa lebih kuat dibandingkan dua GeForce® GTX 980 yang di konfigurasi SLI dan flagship generasi sebelumnya, TITAN, dan ini dengan kebutuhan daya yang lebih kecil, yang mana mengarah kepada revolusi total dari solusi untuk display. Jangan lewatkan untuk menikmati dunia MSI Electric City menggunakan kartu grafis GeForce® GTX 1080 Founders Edition di zona demo VR, dimana dikembangkan menggunakan Unreal Engine 4. MSI Electric City adalah game VR baru dengan efek cahaya dan bayangan yang sangat detil, yang dialamnya berisi pemandangan dan arsitektur yang indah. Dengan didalamnya juga teritegrasi produksi musik original dan visual terbaik, MSI Electric City akan membawa pemainnya ke kota masa depan yang tidak pernah mereka lihat sebelumnya.

Informasi lebih lanjut tentang jajaran lengkap produk-produk MSI, silahkan kunjungi
www.msi.com
Info COMPUTEX
Tempat: 4th Floor, Taipei World Trade Center Nangang Exhibition Hall
Booth: M0810
Tanggal: Selasa 31 Mei hingga Sabtu 4 Juni, 2016
Waktu: 9:30am hingga 6:00pm